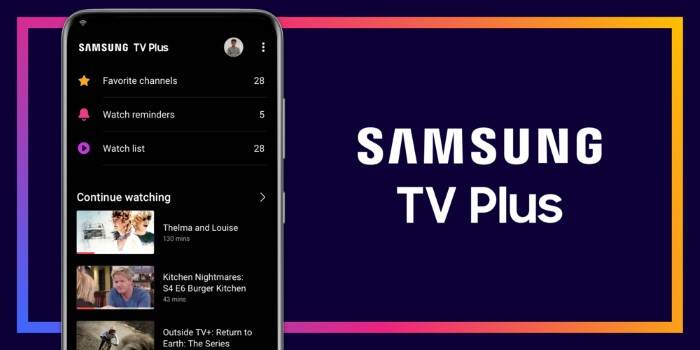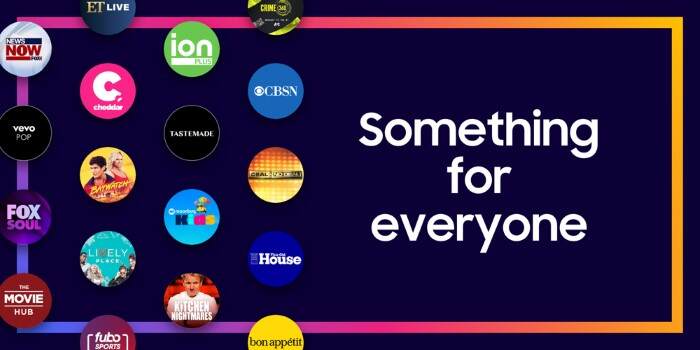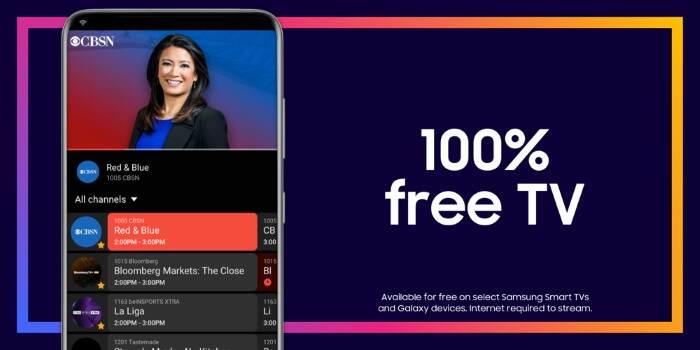 Samsung TV Plus is an official Samsung app that offers 100% free TV and requires no subscription. Don't worry about registering a credit card, as the TV is really free. For those who like news, for those who like sports programs, for those who are entrepreneurs or need something to distract children, Samsung TV Plus offers a TV for everyone to enjoy.
The platform has more than 140 channels and will have more and more. So you can watch TV whenever you want and choose from thousands of films and programs LIVE or on demand totally free, available anytime and anywhere with the Samsung TV Plus app, which you can download the updated apk on this page, or through from the Google Play link.
News: stay up to date with the latest news and coverage 24 hours a day, 7 days a week from major networks, all for free.
Fun TV shows: funny, entertaining and exciting TV shows for your enjoyment.
Lifestyle: Watch cooking shows, tips on new recipes and learn to do other interesting things.
Kids: Turn the TV into a babysitter for a while and let the kids learn, laugh and grow.
Movies: Sit back and enjoy the highly successful films available for free.
… And much more!
Watch TV the right way, which is free and with a growing variety of channels and programs to choose from, that everyone can enjoy, since Samsung TV Plus is a free TV, with no credit card surprises.
To see the list of all channels, visit: samsungtvplus.com
Opinions about: Samsung TV Plus