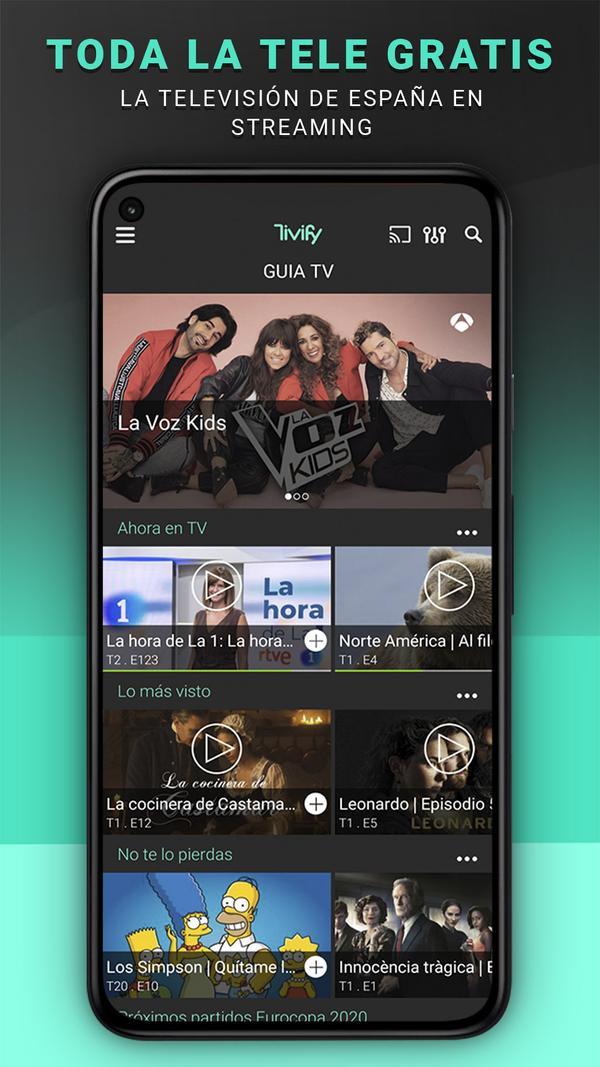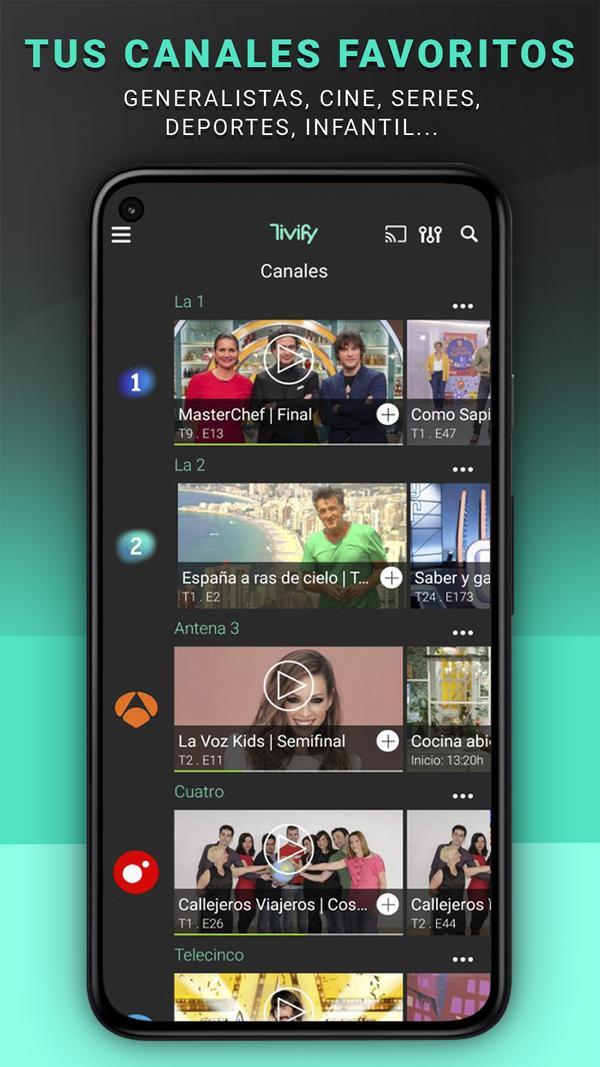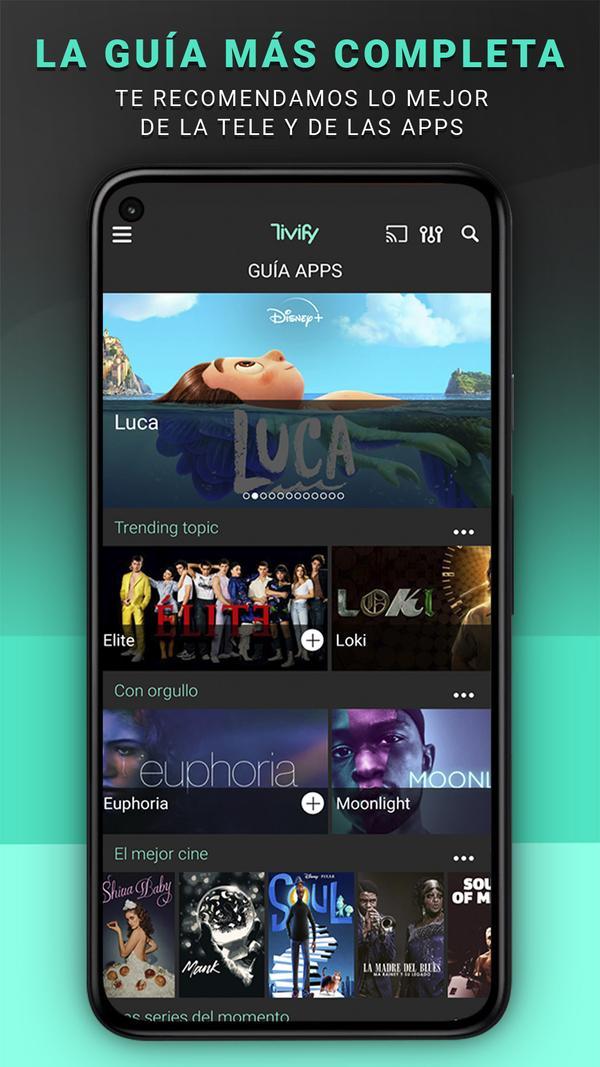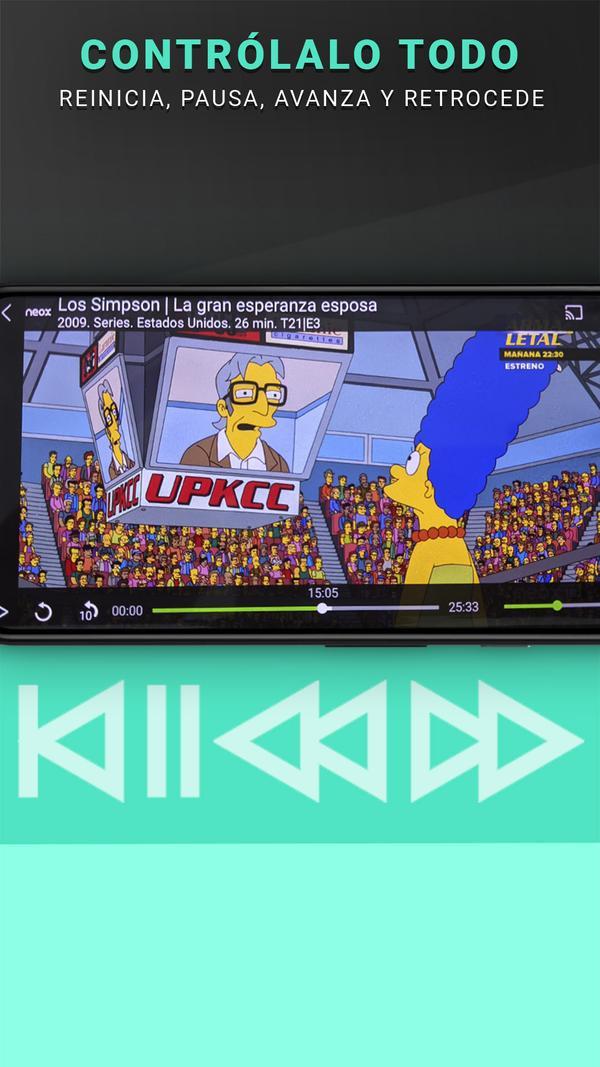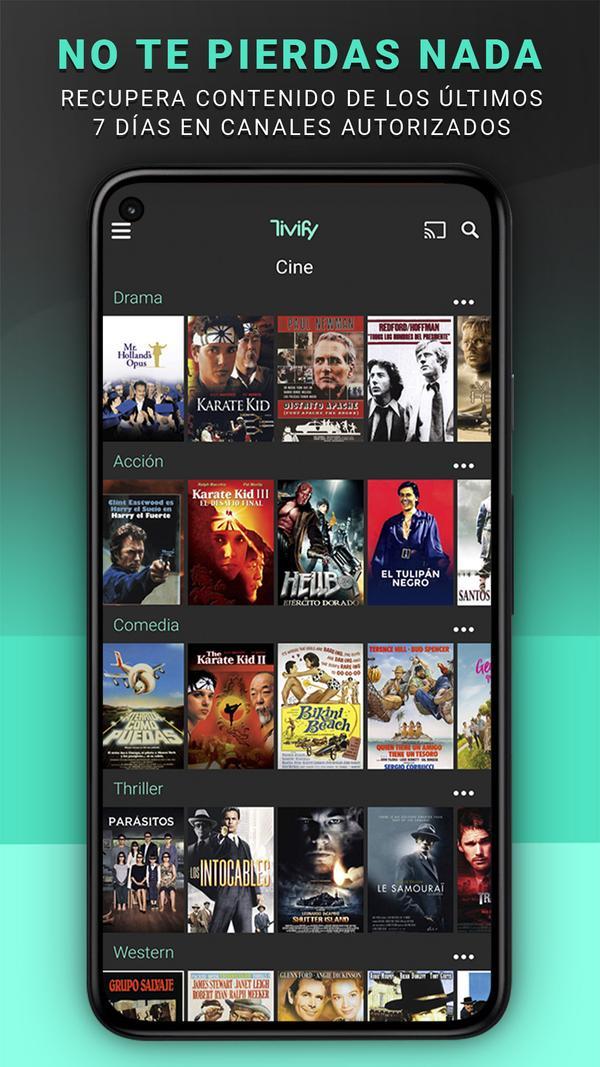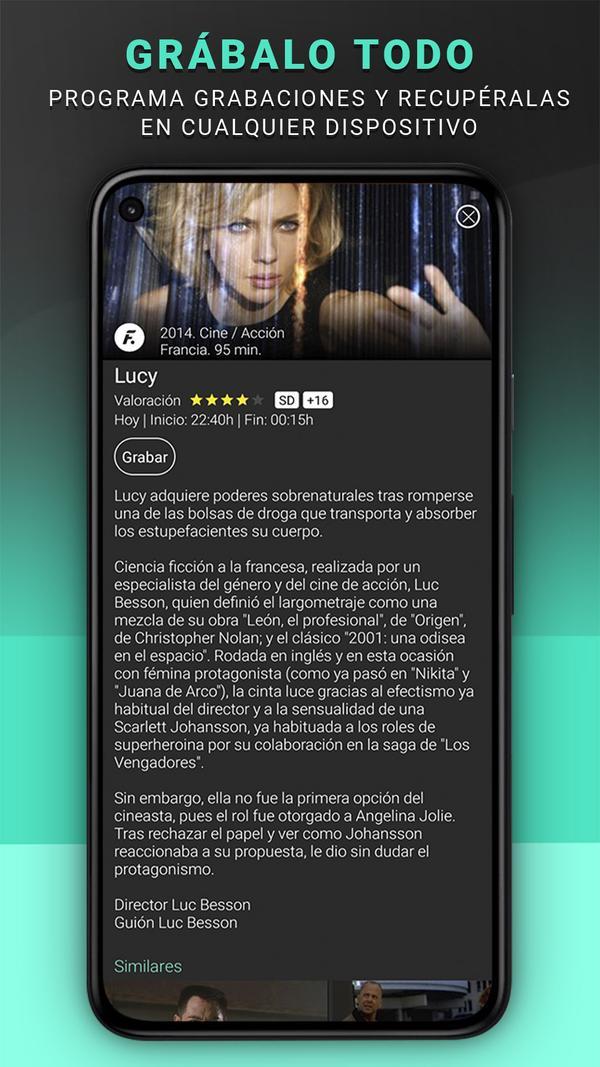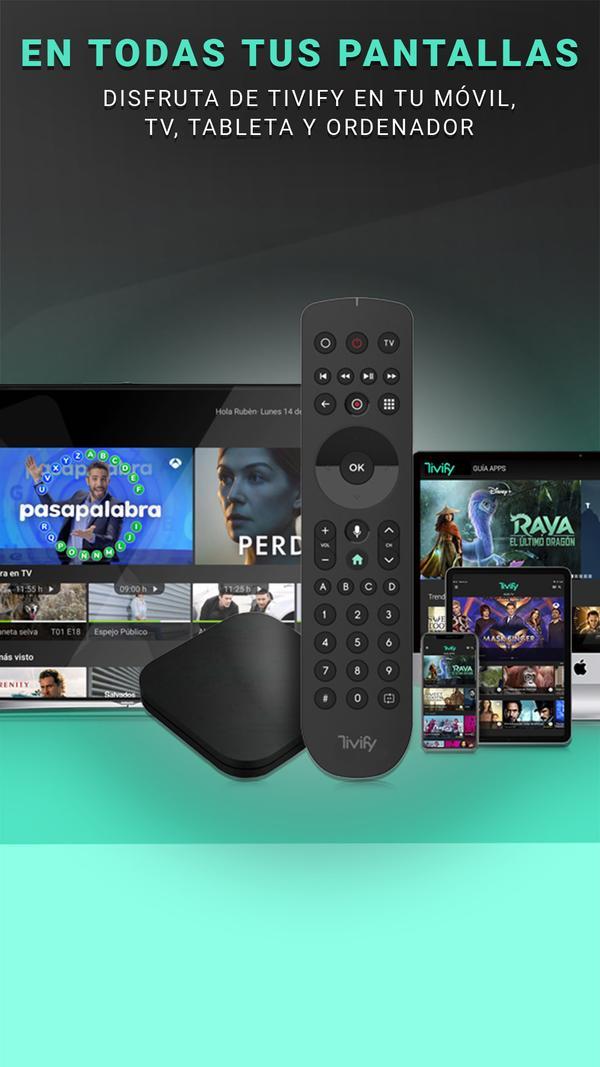 Tivify is an application made for those who want to enjoy the largest free streaming television offer in Spain, and it is very easy to use.
The Tivify app brings together more than 130 channels and the most popular apps in one place so you have access to the most complete entertainment offer to have a lot of content to watch!
Tivify says that it believes that watching TV should be more than just channel surfing, which is why it has added exciting features to its regular channels. Here are some of them:
• Multiple screen. You can see us on all your devices.
• TV Guide and Application Guide. We offer you the best recommendations. TV and the most interesting apps, in one place.
• The last 7 days. Retrieve everything that was broadcast in the last week on channels that support this feature.
• Recordings. If you can't see something, save it and retrieve it whenever you want.
• Reset and time change. If you are late, you can restart the full live show. You can also pause, fast-forward, and rewind.
Sit back and have fun!
Download the updated Tivify apk for free and start watching all the content.
Opinions about: Tivify