Video-optimized browser: Download and watch your favorite videos ad-free.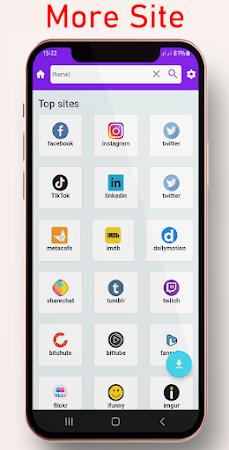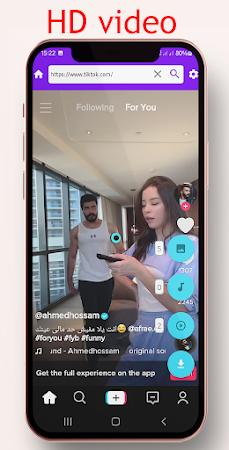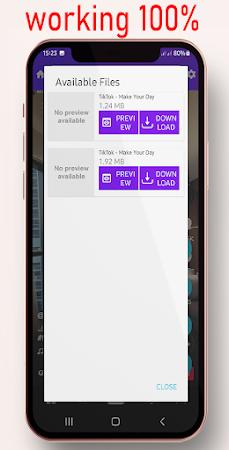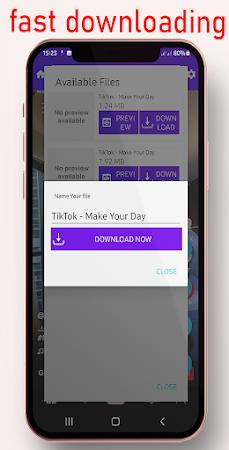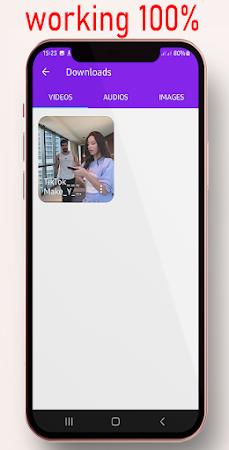 Enjoy an enhanced experience when downloading videos from all the most popular websites with Video Lite, a browser optimized for videos. With this app, you can finally get your favorite videos without being bothered by annoying ads. Say goodbye to unwanted interruptions and immerse yourself in the hassle-free fun of watching and saving videos.
One of the main advantages of Video Lite is the absence of ads or the display of minimal ads. Nothing is more frustrating than having your video experience ruined by pop-ups and banner ads that pop up at every turn. With this browser, you can watch your favorite videos without any unwanted distractions.
Furthermore, Video Lite offers additional features that enhance your viewing experience. You can play videos in the background, allowing you to listen to the video's audio while doing other tasks on your device. Watch videos and listen to your favorite music without having to keep the app open all the time.
Full-screen navigation provides full immersion in video content. Forget the distractions of interface buttons and menus. With Video Lite, you can enjoy a full-screen experience similar to a dedicated app, letting you enjoy every visual detail.
Smart landscape mode is a nifty feature of Video Lite. When a video plays in full screen and you rotate your device to landscape orientation, the app automatically adapts to ensure a perfect view. Now you can comfortably watch videos regardless of your device's orientation.
Another cool feature is the ability to hide the video page while it is playing. This means you can browse other websites, read articles, or do anything else while the video continues to play in the background. Gain time and productivity by multitasking without missing out on the fun of videos.
Video Lite also offers an automatic shutdown timer. If you like to watch videos before bed, then this feature will be especially useful. Set a timer so that the app automatically turns off after a certain period of time, preventing your device from staying on all night and saving energy.
With each update, we seek to improve the user experience. In this release, we introduced the two-finger pinch gesture to ease the transition to fullscreen mode. Additionally, we've fixed any bugs identified in fullscreen mode, ensuring a seamless, seamless viewing experience.
Download Video Lite now and enjoy an unparalleled video viewing experience. Get rid of unwanted ads, enjoy advanced features like background playback, full screen browsing and smart landscape mode. Watch videos smoothly and organize your viewing experience according to your preferences. With Video Lite, your fun is guaranteed!
Opinions about: Video Lite